Investigador NASA / NASA researcher: MSL-Curiosity rover & Mars2020 rover missions.
Doctorando en Atmósferas Planetarias / PhD. student on Planetary Atmospheres.
Máster en Meteorología y Geofísica / M.S. Meteorology & Geophysics
Máster en Astronomía y Astrofísica / M.S. Astronomy & Astrophysics
Especialidad en Instrumentación Astrofísica/Specialist degree in Astrophysics Instrumentation
Especialidad en Comunicaciones por Satélite/Specialist degree in Satellite Communications
Ingeniero Superior Informático / Computer Engineer
""" When I was a kid,
science fiction gave me a sense of wonder.
Now I feel the same,
just going to work everyday."""
Web CAB-INTA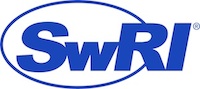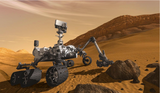 -Un Punto Azul Pálido/Pale Blue Dot
Carl Sagan
WANDERERS
-Atlas del Cielo
Susaeta Editores
-Crónicas del Sistema Solar
Francisco Anguita y Gabriel Castilla
-Astrobiology
Horneck, Baumstark-Khan
Selección de la Sociedad Española de Astonomía: